Top 3 Hot Sale Items that Help You Promote during Oktoberfest
Posted on September 03 2019
Oktoberfest is underway! Who's ready for it? Check out these great ideas that you can prepare from now on to bring your Oktoberfest promotion and sales to the next level.
1. Oktoberfest Costume

Dirndl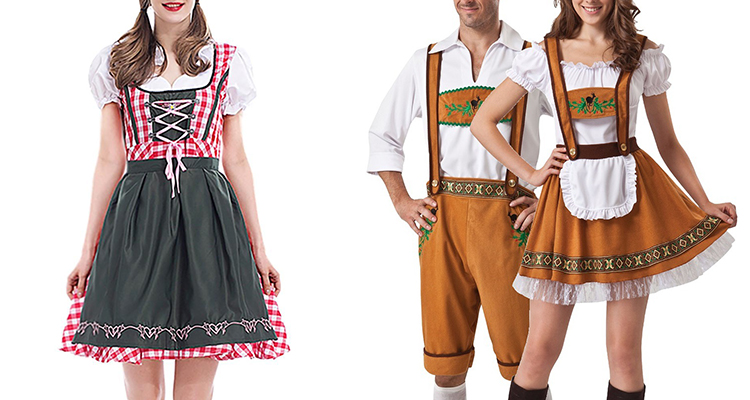 Dirndl is one of the most important elements in Oktoberfest outfit. Modern dirndls consist of a bodice, blouse, a skirt and an apron. The skirt can be the mini (end above the knee), the midi (below the knee), or sometimes can be long and go all the way down. This hot sale dress will sure bring decent profit when locals and people from all over the world gather together for the beer festival. Besides normal dirndl designs, Bavarian couples costumes and dirndl in plus size are also promising niche markets that are needed.
Lederhosen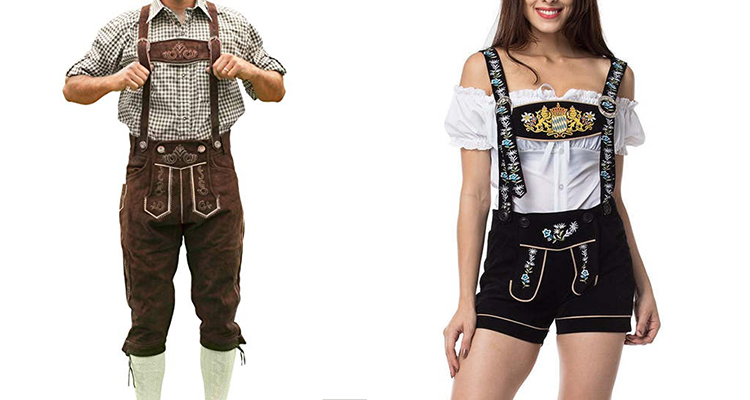 No Oktoberfest without lederhosen. Most Lederhosen use better material (leather) than dirndl so the cost is usually higher. There aren't many styles to choose from as dirndl does. A lederhosen for ladies in terms of design and size might be welcomed.
Bavarian Costume for Kids and Babies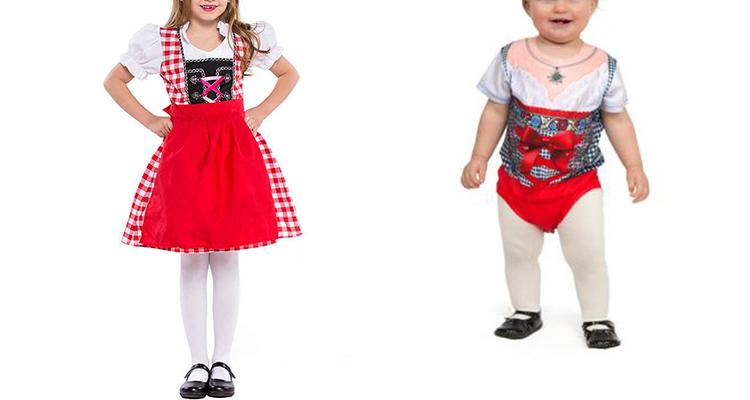 Some tourists may not want to dress themselves up for the festival, but most will buy a costume set for their kids! If you want to purchase some of this costume type in advance, remember to check carefully about its quality, the fabric and lining, whether it has a chemistry smell, and whether it's neatly finished. Parents would like to buy a costume with good quality so that it does not do harm to their kids or babies.
Costume for Pets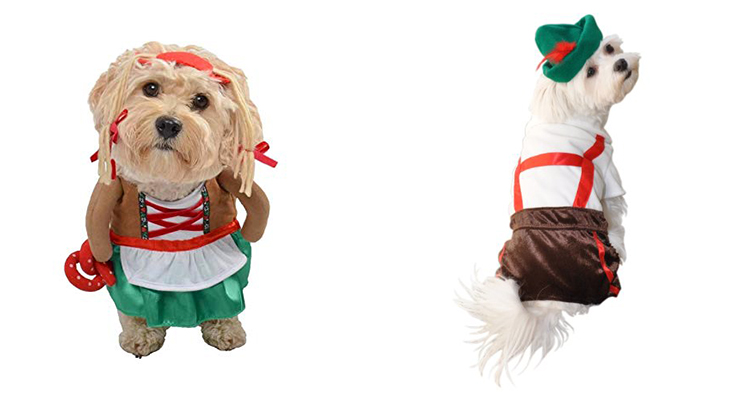 Don't forget about the pets! There are dirndl and lederhosen for pets that are very cute. One advantage about this is the sale of pet costumes are not limited to time. Tourists all over the year may want to bring some of these traditional Bavarian costumes for their pets back home, while seldom do people who are visiting at other time of the year buy costumes for themselves.
Other Fun Bavarian Costume - Carry Me / Pick Me Up / Piggyback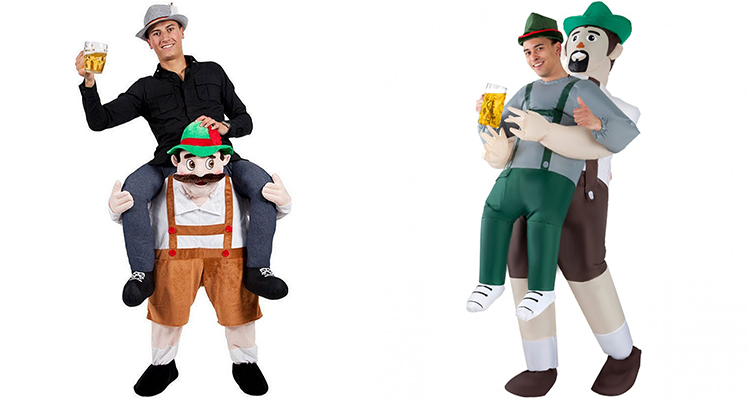 There are customers who are not that into traditional versions and want something much more fun to go with the beer. For them, the funny Bavarian costumes may attract their attention and stimulate their buying intentions, i.e. the inflatable costumes like carry me, pick me up and piggyback, but all in Bavarian style.

2. Oktoberfest Hat

Traditional German Hat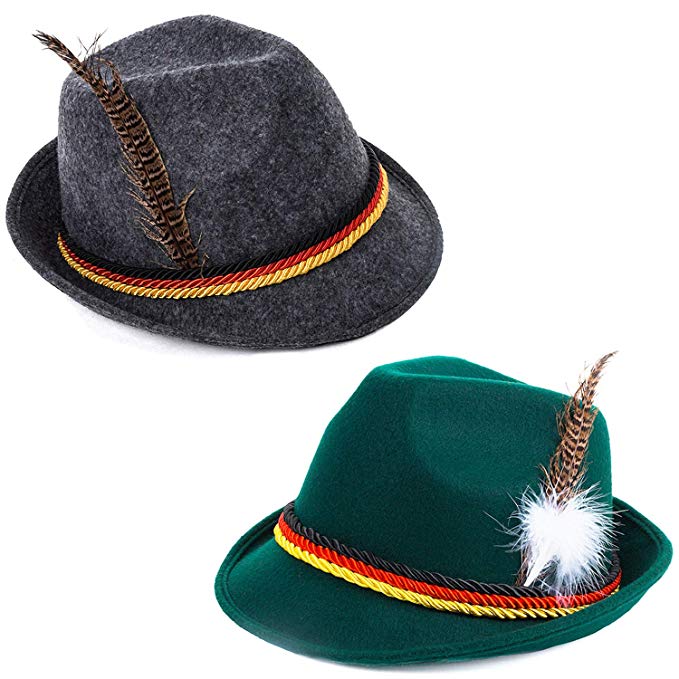 These traditional German hats are usually made from felt or wool with a fancy feather on. The hat can add a nice touch to the costume. It could be a good idea to cross-sell it when someone just bought a costume, or to promote it to those who want to try some Bavarian elements on but do not want to have an exaggerated look.
Pointed Hat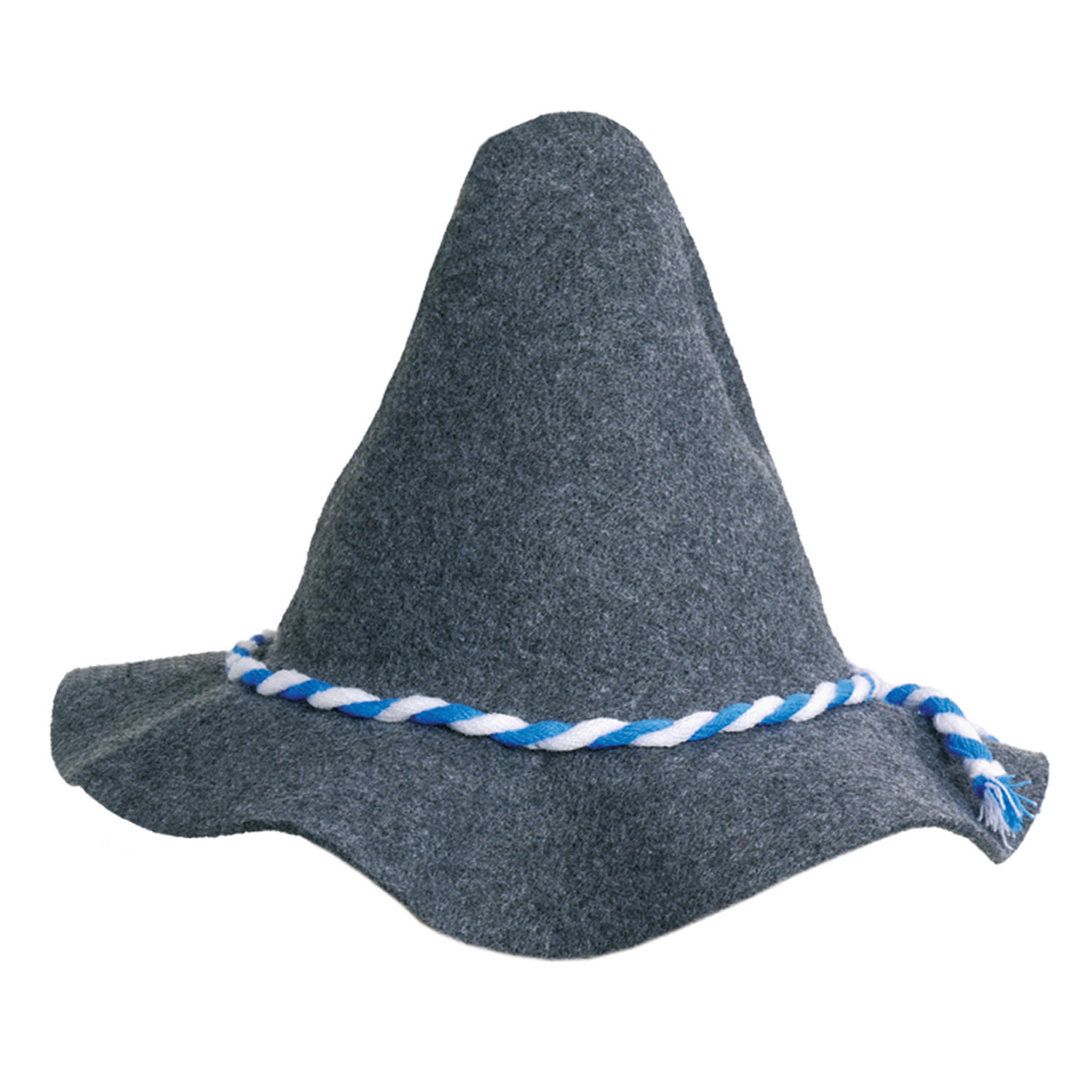 Basically a felt pointed hat with a blue and white cord. Someone may like the "wizard look".
Mini Hat Decor on Headband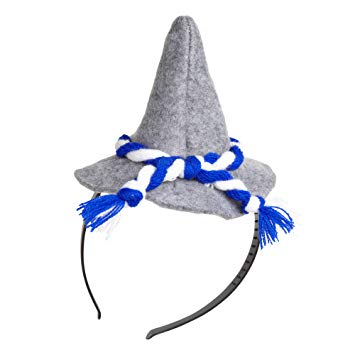 This may be the smallest accessories (except pins) one can wear during the festival. Set a budget-friendly price for it. It may attract people who are price-sensitive, like teenagers or students. Having some customers shopping in your store usually attract more potential customers.
Other Fun Hat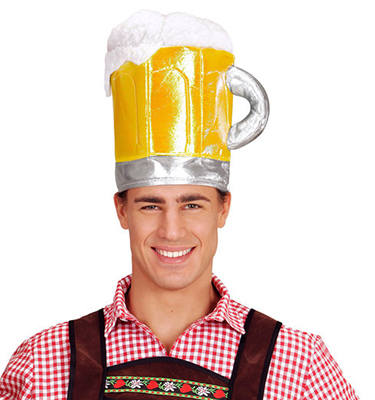 While most tourist buy tradition hats, some may want to stand out as special. A funny hat, like beer mug hat, displayed at the entrance of store can definitely draw interest from them.
3. Glassware
Dimpled beer mug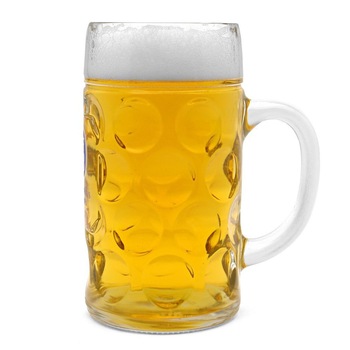 Can be seen everywhere during the Oktoberfest. People may want to buy one to remember their fabulous trip this time before heading back.
Beer boots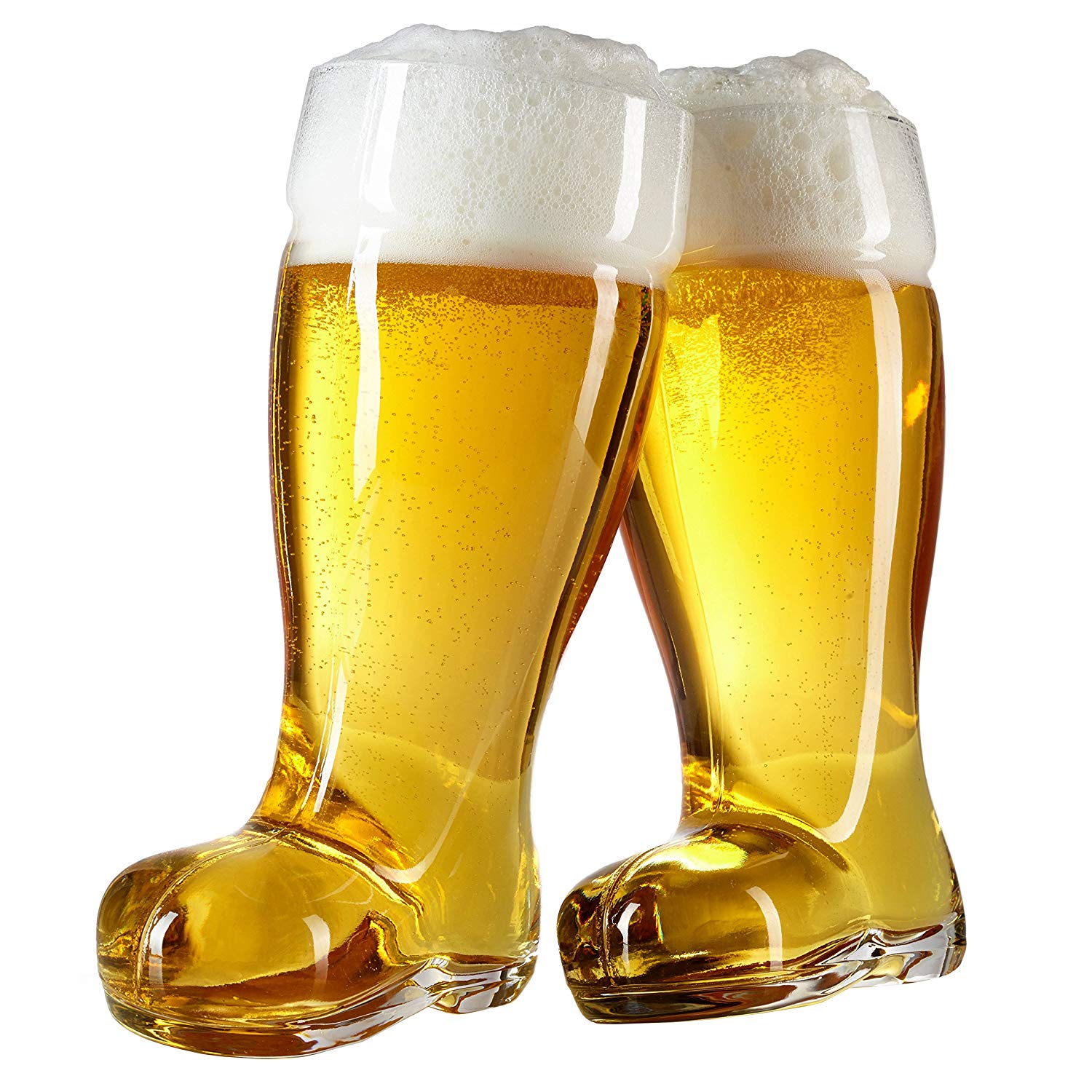 Not only beer lovers and tourists want to buy a pair of "beer boots", but also some local bars and restaurants are in need of this for multiple purposes. The beer boots can be used to serve drinks, create centerpieces for parties, or store small items such as flowers or candies.
Above are the top three main categories that are sold good in past years as we observed and experienced. We highly recommend that you prepare enough stock of them for the upcoming beer party. To get a wider variety of products besides these, other Oktoberfest supplies are also not to be neglected. One important category would be party decorations that feature the classic blue and white diamond pattern, including buntings, napkins, table runners, etc. These are the basics. If time and money allowed, things like plates, cups, coasters, stickers, T-shirts, tote bags with the very same blue and white print or with customized logo of your own brand can also be prepared.
Send us a sourcing request and get free quote if you'd like to source these (or other) products. We provide one-stop sourcing solution for small business. By using our service, you only need to deal with us during the whole process. No minimum order requirement.