Christmas Packaging Ideas to Win More Customers and Sales
Posted on August 31 2021
It may seem a bit too early to be thinking about Christmas, but if you're a business owner, the holiday may have been on your mind for quite some time now. A business needs to start thinking about the holidays much earlier than their customers. And packaging is one of these elements that you can, and should, plan well in advance. Anyway, customized products instead of packaging are too expensive for many brand owners and are also risky once the holiday is over and stock is left over. So a branded holiday packaging is a great choice to your festive toolkit.
It makes your goods more appealing and builds brand recall, it also allows you to create special variants of your product, and emphasizes the special holiday offer. The way your product is presented to your customer is of the utmost importance. And it doesn't have to eat up your profits, with custom packaging solutions starting from as little as $0.02 each piece. So let's see how your business can get festive with minimum cost possible.
Ideas of packaging forms with branded holiday design -
Bags
Boxes
Fabrics
Papers
Stickers and Tags
01 Bags
Bags have the widest range of applicability, and can easily get branded.
Shopping bags -
Most holiday shopping bags now are made from recycled kraft paper and come in a wide variety of colors and sizes. They can actually be used for all occasions including weddings, Christmas, Valentine's Day or birthdays. So if you got the combination of your brand and the festive design on it, it may stick around for a while and act as a moving advertisement for you.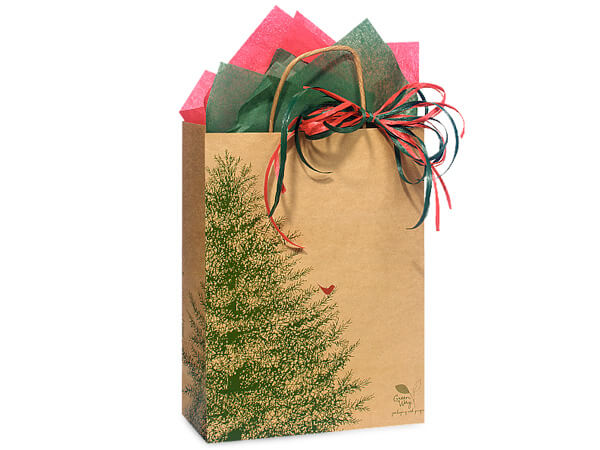 Gift bags -
Gift bags are usually made of heavyweight laminated paper and have coordinating cord handles, with cardboard bottom inserts for added strength. It is a better choice if you hope to add a more deluxe touch to the packaging than ordinary shopping bags.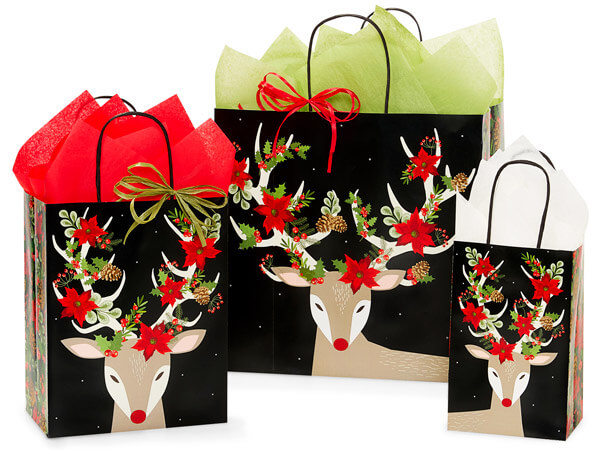 Stand up zipper pouch bag -
Zipper top bags usually have polyester exterior & polyethylene interior. It has user-friendly zipper for easy opening and re-closing. The polyethylene interior ensures a tamper proof seal, while polyester provides increased heat resistance, high barrier protection, and increases the stiffness of the film, allowing the bag to stand up straight for display purpose.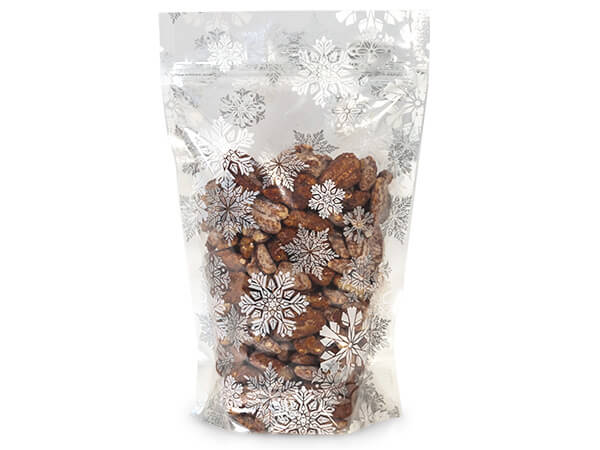 Besides the types of bags mentioned above, you could also consider hard bottom candy bags, self-adhesive biscuit bags etc., if you are in food and snacks businesses.
Most common patterns on shopping bags for Christmas are - holly berry, reindeer, snowy pines, vintage santa, Christmas plaid, red stripe, snowflake, buffalo check, and other festive prints as well. Minimalism is also the design style that is becoming more trendy these years.
02 Boxes
If your products are generally packed in boxes, then you don't have to think about which kind of packaging to choose then. Just get a new holiday design on the current cardboard cutting die.
Bespoke box -
There are so many types of bespoke boxes depending on what products you sell. For example, if you are selling aromatherapy candles, then you may be looking for a 30cl kraft candle box with a crash lock base, a web top and window, along with a branded holiday design on it, and an insert to avoid the candle in it from moving around. It costs only $0.20 - $0.30 per set at EXW price.
(We have qualified and serious manufacturer ready, contact us to start right away)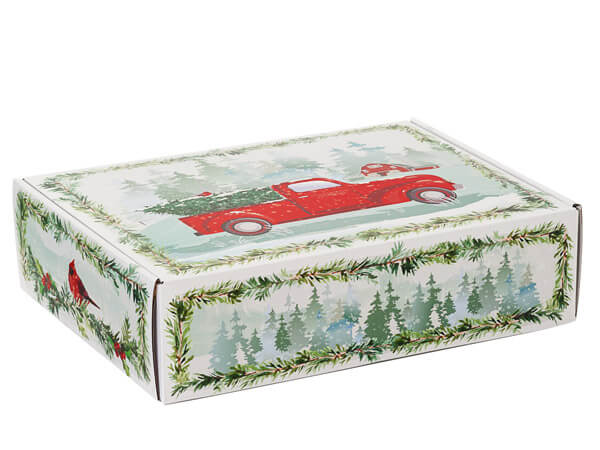 Window favor and gift box -
it comes with an acetate window with hook and loop. The hook and loop closures holds the die cut fold over flap closed. A food safe barrier such as a clear cello sheet, cello bag, or waxed food grade tissue are recommended.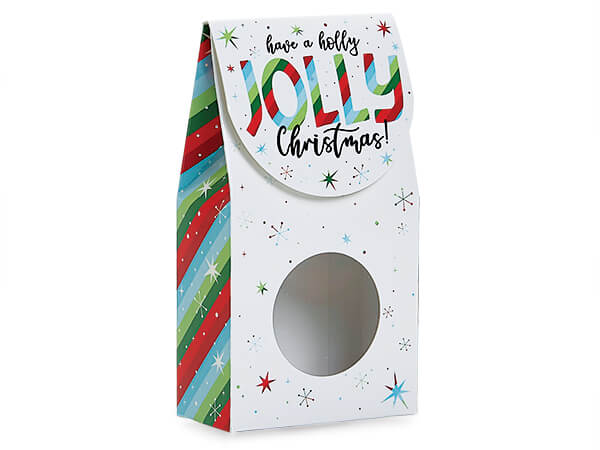 Gable box -
Pop-up gable boxs with handle featuring festive Christmas designs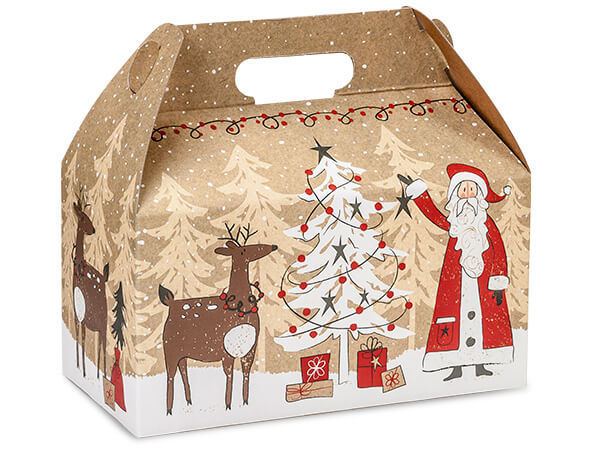 There could also be paper candy boxes, cookie boxes, macaron boxes, truffle boxes, bottle hanger chocolate boxes, etc.
03 Fabrics
There is nothing more festive on a package than a beautiful Christmas bow. Ribbons and bows provide the perfect finishing touch to your holiday packages. They can provide an upscale focal point.
Ribbons -
Ribbons of top quality are usually made of silky 100% polyester, with stitch finished edge and high thread count. It's available in many lustrous colors and widths. Always printable.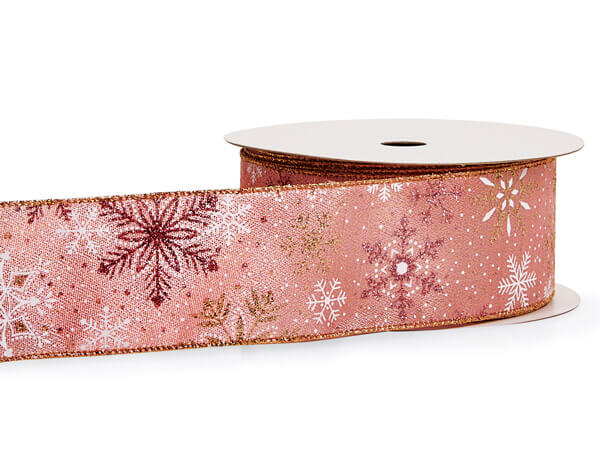 Pre-tied satin bows -
This saves you the time to make bows out of ribbons by your own. And it would only add a few cents of workmanship cost to the total price.
Pre-tied bows are usually made from satin edge sheer ribbon with twist ties included. The ties make them quick and easy to use.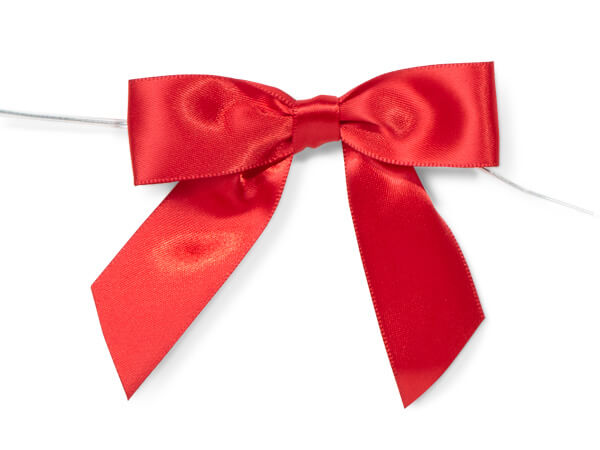 Fabric gift bag -
Fabric bags are also available in festive prints. Convenient and best of all, they are reusable. A fabric gift bag has coordinating SF Satin drawstrings for easy and secure closure.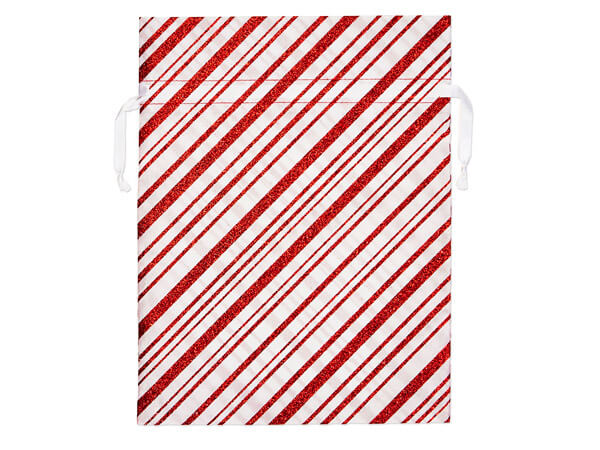 There are also festive fabric products that are made of other materials, like raffia and twine ribbon, organza Ribbon, and so on.
04 Papers
Wrapping papers -
From large counter rolls to smaller convenience sized rolls, wrapping papers also come in classic traditional, trendy contemporary, and metallic & embossed foils.
A jumbo roll of 24" x 85' can wrap approximately 40-75 gifts.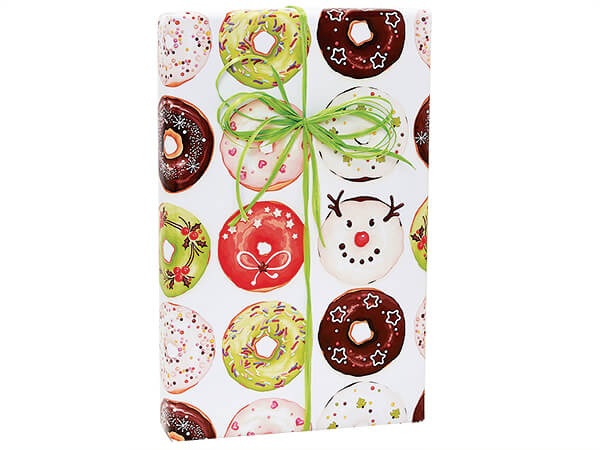 05 Stickers and Tags
Sticker / price tag / bakery tag -
This maybe the most cost-effective and the fastest way for customising a holiday packaging.
It would be great for use on gift baskets, gift bags, and wrapped gifts. Tags have pre-punched hole for attaching to gifts with ribbons, raffia or twine. Perfect for addressing your brand, if you have many categories and sizes of products on the list and don't want to make custom packagings for each and every one of them.
---
Christmas isn't the only time of year where seasonal packaging is useful. Depending on your brand, smaller holidays throughout the year might have greater relevance.
If you do not see above the packaging type you are looking for, reach out to one of our friendly custom agents. We will make sure that you get a packaging that matches your exact specifications. Just choose your sizes, colors, finish and materials.
Or if you love one of above products, but would like to add your company name or logo, we can help with that too. Fill in our inquiry form that takes less than 1 minute for more information.